Welcome to the web portal for Lipidomics Informatics for Life Sciences (LIFS)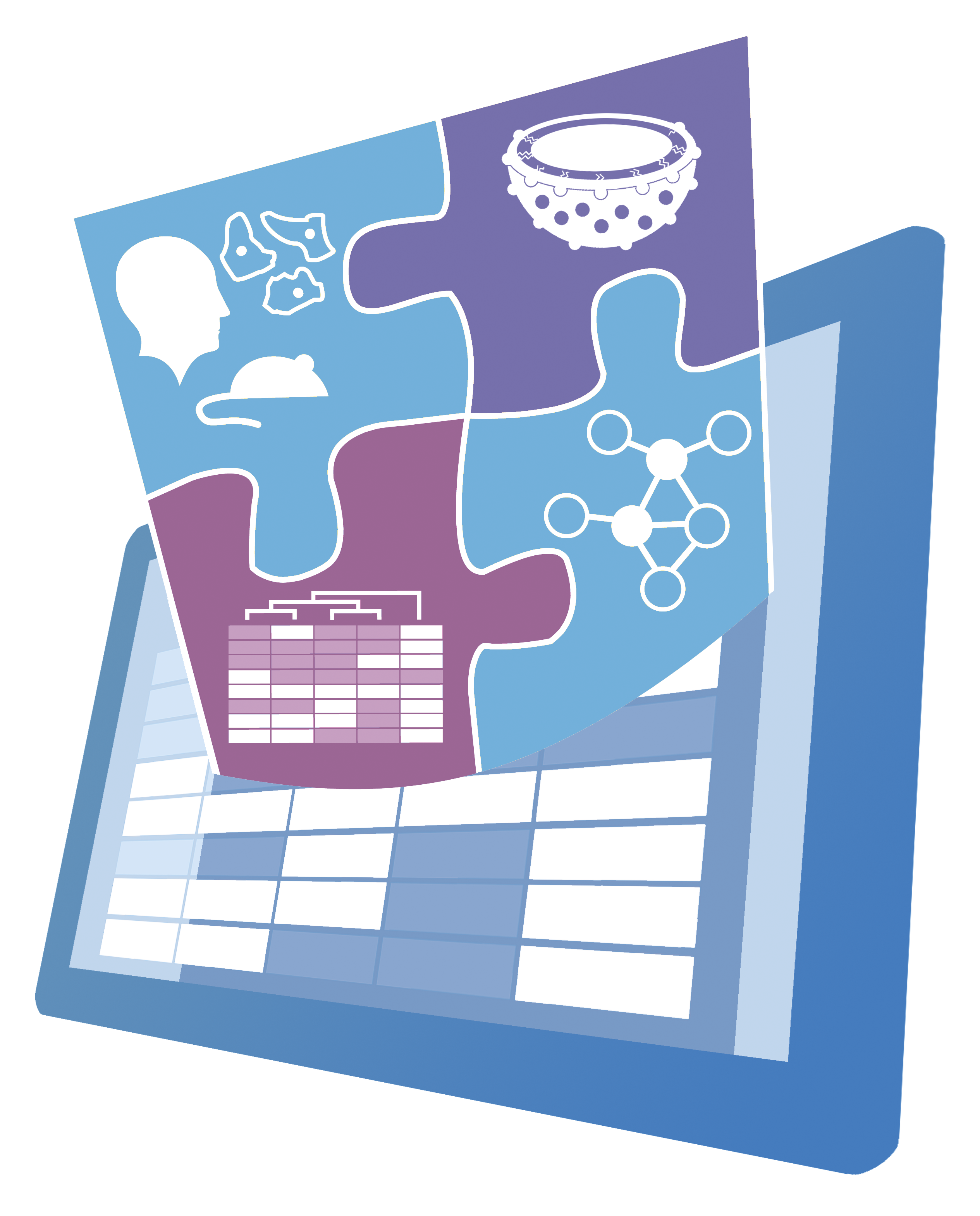 Even with lipid content of over 10% in the human body, lipids were not the central scientific focus during the last decade. However, more and more evidence proves that non-genetically determined molecules such as metabolites and lipids play a critical role in cellular regulation. Today, it is evident that lipids are not only crucial for energy homeostasis and as an environmental-cellular barrier but also that they represent a central part of our signal transduction machinery.
Disruptions of the sensitive lipid metabolism are highly correlated with different diseases, including thrombocytopenia, metabolic syndrome, diabetes, obesity, and hyperlipidemia. This is especially true for the latter, which also reach pandemic levels. Therefore, lipid metabolism is becoming an emerging scientific field and is a central part of pharmacological research today (statins, cyclooxygenase inhibitors, endurobol in doping). Thus, the mission of the LIFS is to provide the bioinformatic framework to understand lipids in context and create an integrative systems biology view for lipid research.
News
Wednesday, October 18, 2023
News
135
September 1-3, 2024, Research Center Borstel – Leibniz Lung Center, Borstel, Germany We cordially invite you to join us for the 9th edition of the...
Thursday, June 22, 2023
News
311
University Assistant ("post doc") at the Department for Analytical Chemistry is vacant. Identification number of advertisement: P20231 The lab of...
Lipidomics Tools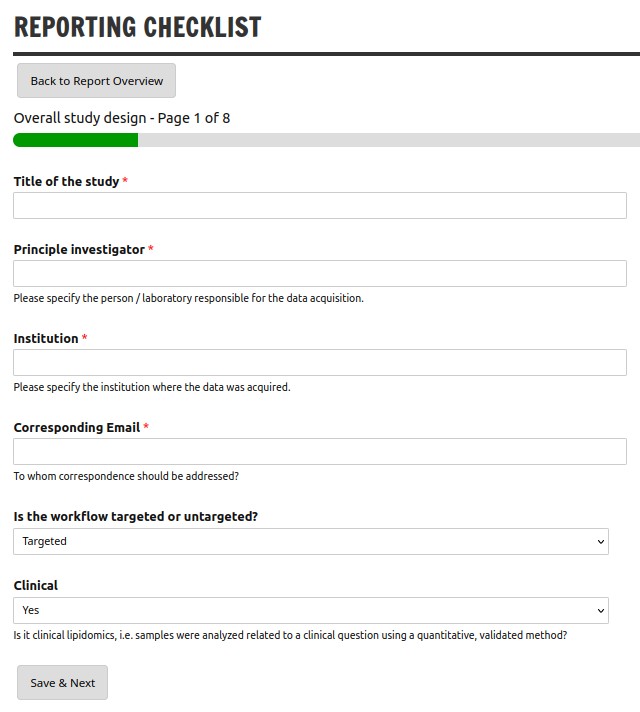 Lipidomics Reporting Checklist
The lipidomics checklist was designed to provide a standardized creation of lipidomics experiment reports. It guides the user through the several experimental stages requesting for essential information. It provides a standard report as pdf possible publication and DOI assignment.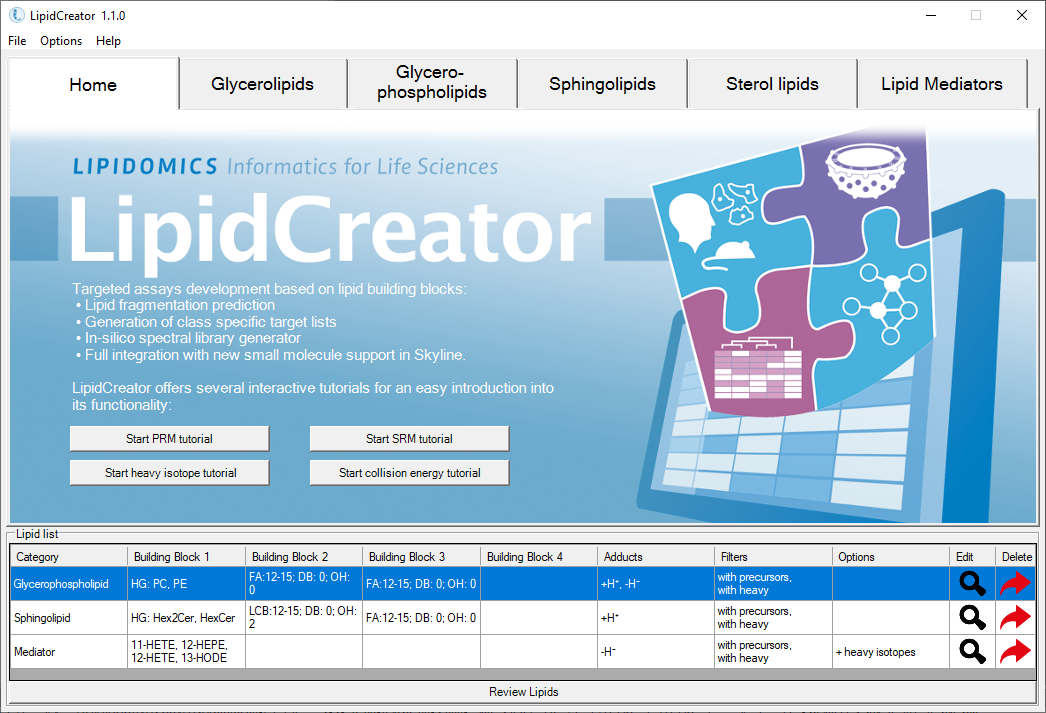 LipidCreator is a powerful kick-off tool for targeted lipidomics and an external tool for Skyline. It provides convenient methods to generate transition lists for labeled and unlabeled lipids. LipidCreator can also run in stand-alone mode for integration with other workflows.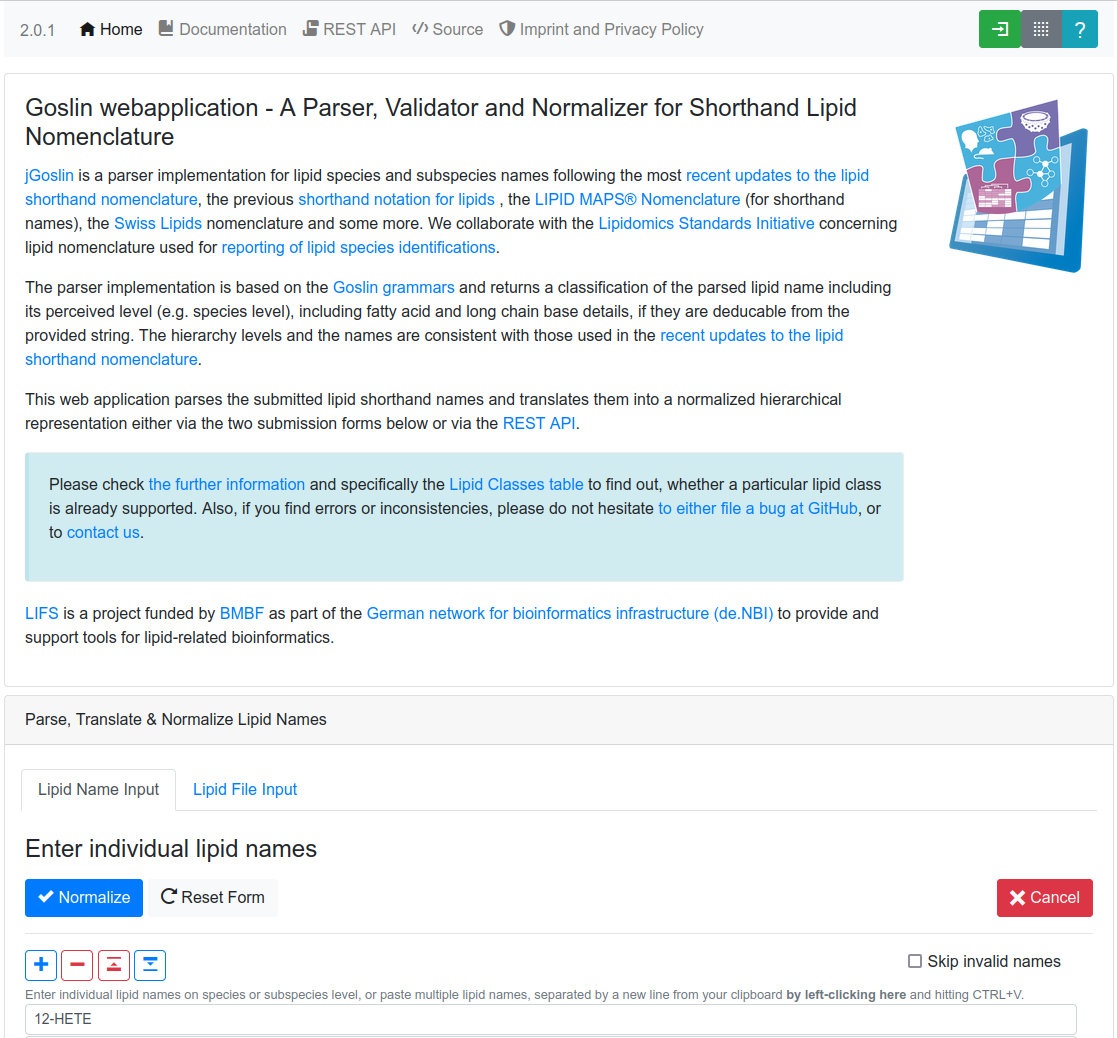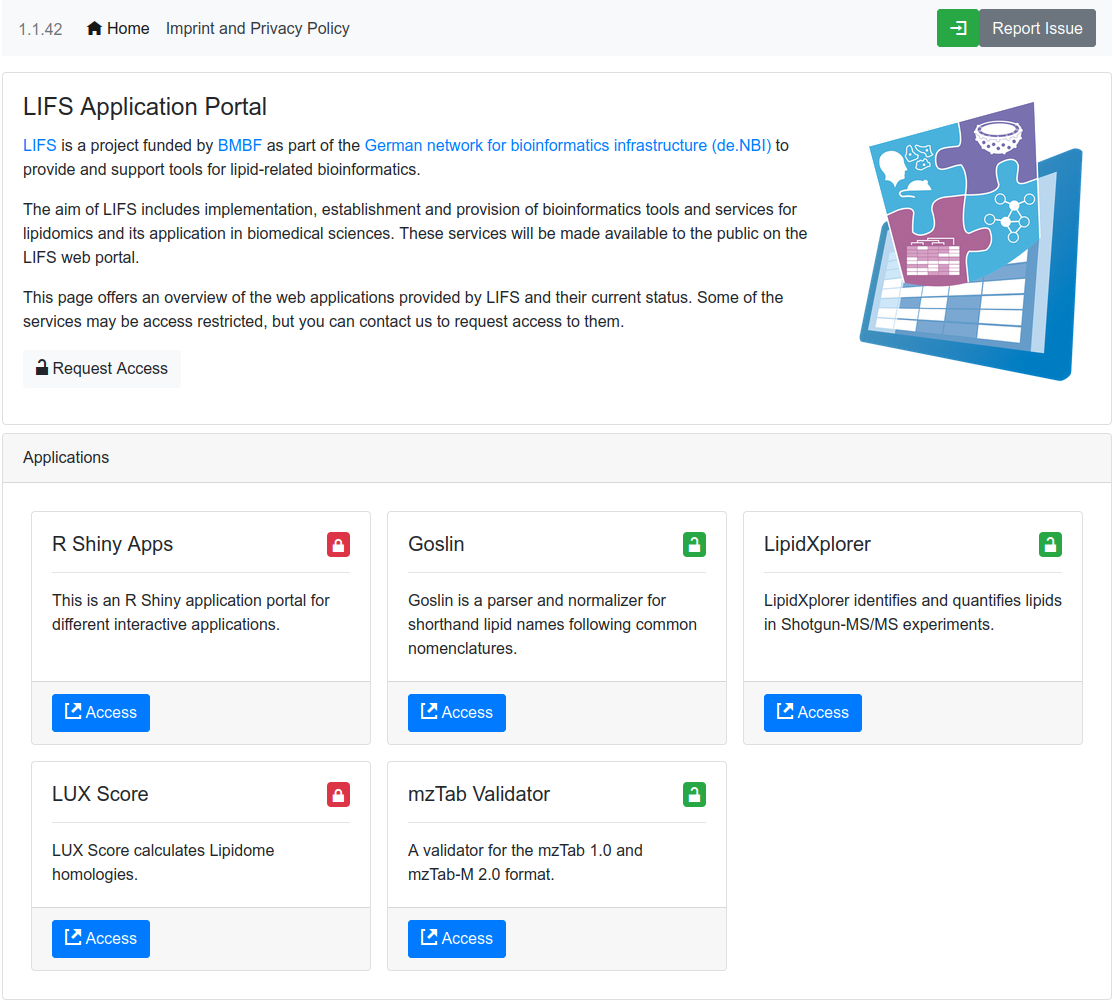 We provide most of our tools as web-applications additionally to the stand-alone versions. Please click below to go the web application portal to see the available tools. Please note that you may need
to contact us to receive a user-account
for some of the applications.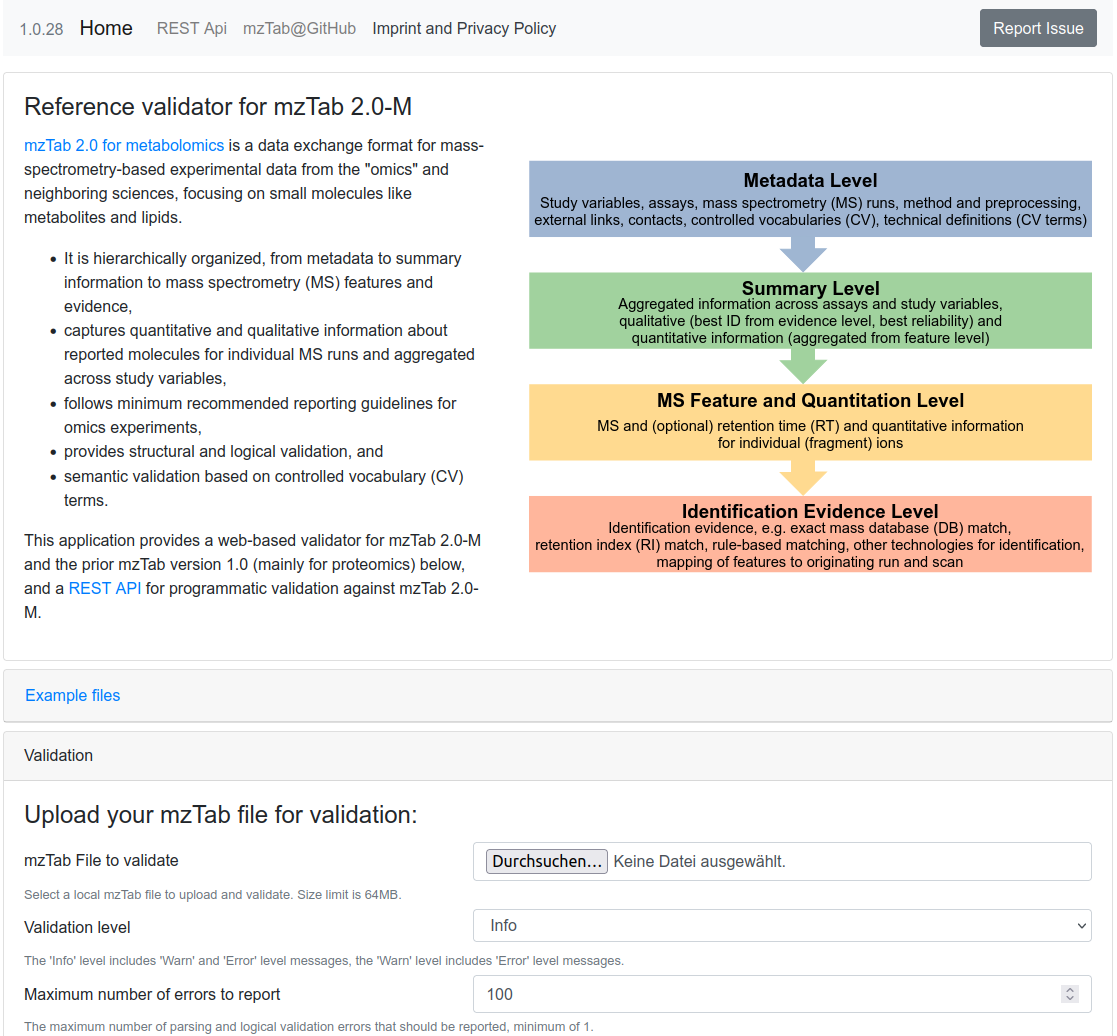 Reference validator for
mzTab 2.0 for metabolomics
. mzTab-M 2.0 is a data exchange format for mass-spectrometry-based experimental data from the "omics" and neighboring sciences, focusing on small molecules like metabolites and lipids.